Something affected me very much when I was 9 years old. There was a 100 hours war between El Salvador and Honduras because of a soccer game. How crazy is that? For that, they were killing people and I was very concerned, asking my grandmother, "Grandma, what's going to happen to the kids?" And she will say, "I don't know." And later on when I was in middle school and I used to go to the marches I had the same anxiety. Then when I was a student at the National University and got more involved in the popular movement I knew either we win or we die. One time in San Salvador

we were marching carrying the bodies of union workers that had been killed. We were on our way to the university to give tribute to these men, but on the way there the police started to shoot at everybody. People started to run and I was thrown to the street.
---
Many of my friends are dead, many of them were disappeared. And sometimes I feel that same anxiety here. Immigration policy is never clear, so we are suspects. Forever suspects of everything.





The way I was captured? First the army raided my family's home and took my father and my sister and my brother. They destroyed the house. I took my baby daughter Sara and I went to hide with my friend Margarita. She lived in a military neighborhood so I thought there I would be safe. But no. The men knocked at her door, the death squad, armed to the teeth.

I could not put up resistance. Sara was not even two years old. I just gave her to my friend, looking in Margarita's eyes to keep calm. The night was cold, it was raining, and at that moment I wanted to gulp everything through my body, the darkness of the night, the falling rain, the smell of wet soil. My body was tied up; the blows, and punches began and a fall into an endless spiral, but the mind didn't want to let go of the rain, the night, the smell of wet soil. Many times the body loses its identity and does not feel like one's body anymore, numbed, tired, fragmented, in pain. Meanwhile, the mind drifted, looking for help. Then, the body will remember the good moments in life. A baby's smile, a hug from a loved one, singing with friends, the multitude of crickets singing by the creek after a good rain at night, the sound of the water going down the stream and the interrogation begins, but one must remain SILENT.



Then I was in the women's prison 10 months. And Sara, my daughter, will come and visit and she will say to me, "How come you cannot come with us? Can you come with us today?" And I will say, "No. I cannot. I need to stay here." And my Mom make up a story telling her, "Well, your Mom has to stay there because they have to clean that big house and she has to cook and help the other women to cook." So she'll say, "OK, but one day you will leave with us," and I'll say, "Yeah, one day we'll leave together."



When I was released I had a visa for Mexico and then we came here. One day we were playing outside not too long after we had come to Los Angeles and Sara said, "You know, I used to have a Mom that looks just like you." And I said, "What do you mean? I'm your mom!" and she say, "No, something happen to her. These men came one night and took her away." And then she also imagines that she didn't let them, that she hid me so they couldn't take me.

And she asks me about her father. My husband Rodolfo was disappeared in September 1981. I tell her, "See the stars? Your dad is in one of those stars. He's always looking at us, he's always watching us so we are not alone and as long as we talk about him, he's always with us."



Life can be difficult here.

People don't pay attention to others, no one makes contact with strangers, and new arrivers like me are swallowed into the guts of the beast. We become invisible like the shadows on the streets. The jobs that we get are the low pay jobs so you might think that I studied at the university for nothing.

There is always something that reminds me that I don't belong here. I don't feel that I belong here or El Salvador now. Because I was there and I feel well this is not my home. It is my home but it doesn't feel like home. Of course. It's a different country. The country that I have in my mind is no more. It's just changed. This is what we are, part here and part there, knowing that we have a core, a center that essence of who we are, that we carry with us.



Nowadays the younger generation even in El Salvador--my mom says people doesn't know who Monseñor Romero was and people didn't know there was a war and why there was a war. So I think there is a lot of work to do in terms of educating people and embracing the history that we have gone through. It's very difficult but I think the more you know, the more open we are to talk about and be honest with ourselves, the better it will get to the future. Because it is not something that is just going to disappear. It's who we are.





After all these things, I'm still a student. Besides being a student of life. Coming here I have to work to support my daughter and to support myself so it wasn't till 2003 that I was able to go back to school. I study literature because it's a way to unravel the human nature. I finish my BA in 2009. And then in 2011 I started my Masters program and I think it is great because it has given me the opportunity to think about my life a little bit. So that's what I'd like to continue doing. Next, I want to study for a Ph.D. And among those things is always working in the community.





Sometimes I write letters to people in my head. Like my grandma, because there were things I couldn't say before, on the way to the airport. F

or whatever reasons at that moment I could not do it. But here are the words I want to say:

Abuela, I have wanted to thank you for your support in these past months. It has been difficult for all of us, the tension on the streets imploded in our bodies and exploded at everybody's home, and in the whole country. Seeing dead bodies on the streets, and seeing my Rodolfo and friends disappeared or get killed, it has been deeply painful. Speech and words cannot do justice to the feeling that eats my heart at this precise moment. My body still feels numb.

I remember the first night after I was released, awaking to the sounds of the avocado tree branches over the roof, I got scared and then, I realized that I was at your home; it was still dark outside and a sense of confusion and emptiness enfolded me. I stayed there in silence listening to the early sounds of the morning.

Seems like we are suffering a collective shock, confused, lost in our thoughts and worries. Nobody seems to know when things will be "normal" again. Perhaps it is a momentary adios, and we'll see each other soon.

But I didn't say that. I just wanted to grasp the moment, and take with me your teary brown eyes, which are telling me everything at once, I will keep them in the most sacred part of my body, and I will look at them whenever I need comfort…

Then we said goodbye…
Powered by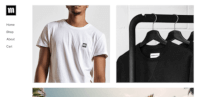 Create your own unique website with customizable templates.