When I arrived in the United States I didn't know I was pregnant.

But first, let me tell you why I am here.

Back in Uganda, I had my dream job. I was doing a radio show where successful women share their stories to inspire others. You see, I like working with people and hearing their stories. That's what gets my brain working. But that work got me into trouble.

---
Let me explain. Two of my sisters and two of my brothers, they all died of AIDS. I adopted the two children who were left without parents. So I am always aware of this disease. But now my country has a program to provide free medication to people who are HIV-positive. It will save lives. But there is a problem. On the radio, we broadcasted a report: In the villages, the women wait in the line to get the medication. The men – cowards! – are too ashamed and too proud to go. They don't want anyone to see them. The women come home and the men say Share the dose! They treat the women like doormats! The women don't get the full dose and no one gets the right medication. It's shocking!
So I was called into the CID–the Central Investigative Division–and how I was treated wasn't really that good. They ask me "Why are you talking bad about the government?" I wasn't talking bad about the government. "This is life, not politics. People died. Oh come on! Why don't you want to help? Women have AIDS–which has been brought by men, by the way. She has got AIDS and she has to share the medication with the guy. Come on! Really!" So we are saying the government must look into this. If you have a program, you must follow up to see it is done right. So for that answer they beat me.
They took me other times too.They beat me and tortured me. And when I broadcast other stories about people being killed by the government forces, they took me again. It was very bad.
At this time, I had an opportunity to work for a broadcasting company in Europe.
It was hard to leave my adopted children, but you see I had to go. I wanted to get better at what I do and escape from the false accusations.
After two years, my contract ended and it was time to go home to Uganda. I thought, it's OK, they won't remember me. But my sister told me, men keep calling on the phone asking where I am and where I hide and why am I against the government. I've been out of the country for years and they are still on my case! I was really scared. They are saying they will find me.
They did. I was with my sister when two men came, all in black, and knocked at the door. One of them held a knife to my neck, like this. He said, "You scream and you're dead."
They didn't kill me, but they beat me and they did...whatever they did....
I woke up at the hospital with my sister by my side.
I don't like to talk about it. But I called my boyfriend in Europe. You see for many years, I didn't trust people. I didn't trust anyone. But I trusted him–this wonderful man, my best friend!–I opened up and told him everything they did to me.
When they discharged me from the hospital, I knew I need to leave! I need to go!
And now there is another opportunity. This time to travel to the US to earn a Bachelors degree in screenwriting. You see, I love broadcasting, but I never went to school for this. In my country, I learned by doing. A businesswoman who is a talent promoter said
you should have a degree and I will pay the tuition.
So with the help of that lady I was this close of having my dreams come true. I got my visa and came here. But when I went to the school, no one had paid. The lady was threatened so she could not pay for me. And I felt so angry. Why do they do so much to destroy my life? Why am I such a threat? I'm not a politician. I have no political program. So that's when I put in my asylum application because I realized it was really serious. If they could even go to the extent of threatening someone who is paying my tuition...
So yes, I was worried. But physically, I was feeling fine. I'm not feeling sick. It's just, you know, you're traveling and you change the environment and somehow it affects your system, so it didn't occur to me...till my friend says, "No, you have to see the doctor!" And the doctor confirmed the pregnancy–five months down the road!
The first person I told was my boyfriend in Europe. But he said, "It's not my kid. It's the men who raped you." I had trusted him and told him everything and then he used that against me. And he said, "If it's really mine, I don't want you to have it. Abort it."
My baby was born and she looks just like him. I sent him pictures and he said, "Oh, maybe I'll come and see you." But nothing. So now I'm thinking he wasn't who I thought he was.
I'm here with my kid, I'm working hard, and I thank God I was given asylum in July 2014. I have my little one here but what really hurts and worries me is I can't be with my other kids. When I adopted them I was working and I had a house and also, I knew how to treat them. My dad died when I was 5 months old and my mom died when I was ten years old and my grandmother–the mother to my dad–took care of me like her own. So I know what it's like and that's why I thought I'll be the one to take them home. One is 6; the other will be 13 in June.
They are there and I'm here. They are somewhere safe and I send as much money as I can. We Skype and phone but it's hard because they ask, "When are you coming back?" and I tell them, "Yes, I'll be back," because they do not know that I cannot go back. I miss them but I don't want to risk my life.
Here I work as a caregiver/direct support professional. I work at night in a facility for people with developmental disabilities. And I really like these people, but it's hard because I don't have time with my little girl. I come back in the morning when she's at school. Then I pick her up, in a big hurry. Who do I leave her with? What does she need before I go to work? Lately she no longer cries for me, all she says is bye bye mommy, see you tomorrow. Auch, that hurts but what can I do?
You see how it is, how so many immigrants live here. Some were doctors. Some were artists. Some have their dreams but at seven in the morning they go to work. At six in the evening they come home, shower, and go to another job and that's their day. So some have been here for twenty years and their dreams are dead.
For me, I must keep my dreams alive. So one day I learnt that a friend I used to work with was also here. We had an idea--We can film the stories of Africans who have succeeded here in the United States! Our first move was to secure the equipment. God is good, we did work really hard, and bought the camera and sound recorder and lights. Now we are putting the stories on Youtube.
All I want do is educate, inform and entertain. We want to reach all age groups especially the young people. Don't just shatter your dreams because you are in a foreign country. And I want to be the voice of the African women here because the men think the only thing women are for is to have the kids and take care of the house. Here, the women are also working and paying rent. They share the bills, the costs, but the men still treat them as doormats!
I am struggling here, but I am not a doormat! I am a woman of substance! And I want to have my own business at home so that I get time for my daughter and then I want to have all my kids with me, for them to have a better life.
Now my little girl is walking and learning to talk. Someday, will I have to tell her why we are here? Will I tell her what happened to me? I only want to tell stories of
encouragement and hope.
What will happen if I tell her the truth? What will happen if I don't?




Powered by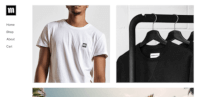 Create your own unique website with customizable templates.