As we know from colleagues in Europe, Australia, and the Middle East, the US is not the only destination people turn to in search of safety and a new life.
​





​ In Gazientep, Turkey, now home to more than 200,000 Syrian refugees, Hector offers training in how to use theater and games for psychosocial interventions and healing.
---
Tania Cañas, who arrived in Australia as a child, a

refugee

from El Salvador, is now an artist, researcher and the Arts Director for RISE: Refugees, Survivors and Ex-detainees, the first refugee and asylum seeker organisation in Australia to be run and governed by refugees, asylum seekers and ex-detainees themselves.

She recently expressed her feelings about Australia's current immigration policies and attitudes towards non-native Australians by placing these in front of government buildings.
---
Frankie Colmane, born in Algeria, raised in France and longtime resident of Los Angeles, returned to Paris before the recent surge of refugees and asylum-seekers into Europe. Her English-language radio program, "Breaking the Paris Code" on World Radio Paris, offers 10-minute interview segments giving voice to immigrants facing challenges and holding onto hope. We are grateful that we can share the perspective from France with our own public.Do check out the program here. Episode 3: Mr. Kamal, from Bangladesh, has asylum now but tells of his five years sleeping in the street, on train platforms, and struggling to survive.

Episode 2: Sarah, a Coptic Christian from Egypt talks about her quest for safety and asylum

Episode 1: Pier Ndoumbe from Cameroon talks about the challenges faced by Africans and North Africans


As long as war, violence, oppression, and inequality continue, people will continue to leave their homes for survival and a second chance.
Powered by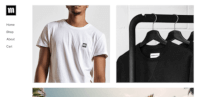 Create your own unique website with customizable templates.