March 24, 2015 at CluB faIS DO-DO


What a wonderful Tuesday night when

Sara Aguilar, Sol Aguilar Ramirez, Nakaggwa Rene, Sage Scanlon-Perez, Tonatiuh Ward, and others (whose photos cannot be shown) performed their own stories in their own words. L. Trey Wilson stood in for Matadi Mayo who, for reasons of safety, could not appear in person.
It felt especially meaningful to present this program on the 35th anniversary of the assassination of
Monse

ñ

or Romero in El Salvador, in whose memory we dedicated the evening.
We were so pleased that Felicia Kelley of Cal Humanities joined us along with her husband and had the chance to experience these Community Stories firsthand.
SECOND CHANCES
---


Thank you, Brian Biery, for these images.
Powered by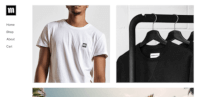 Create your own unique website with customizable templates.