Thoughts about torture kept infiltrating my mind. What was it like? How long did it go on? And I kept thinking about what I wanted to do to the people who did that to her. I kept asking myself, What's the best way to be in this world? An eye for an eye? Or turn the other cheek?
I lost faith in the world which was wrong because my Mom, she brings hope to the community. That people can stop fighting. While me? I've made as many bad choices as possible. And I've been afraid to get involved in any political activity--even here--because I think about what could happen.
I've heard from my sisters that the reason my mother never told me anything, she was afraid how I'd react. That I'd lose my cool. Unfortunately, she was probably right.
But now it's an honor to be onstage telling you how amazing she is. I've always been interested in theater. And I've always been kind of dramatic. When I was five years old, when my father wouldn't give me something I wanted, I said Give it to me or I'll kill myself! and I went to the knife drawer and took out a butter knife, and he just laughed. See, I was funny, too. And when I tell people about acting, the first thing many people ask is "Would you make out with a guy if it's in the script?" and I wonder why that's even a question. The way my Mom brought us up, she was very futuristic in her compassion. She didn't see difference in anything but a positive way--race, creed, sexuality, whether gay or transgender.
She cares about people. That's what her life is about at a time when it's scary to care so much because the underlying message is Every person for himself.
And this may sound arrogant, but I think my Mom's a genius. I think the torture sent her even further and made her smarter. It gave her more energy. She's like a hummingbird. I'm more like a fox, sitting, watching.
She's the hummingbird, waiting for the rest of us to catch up.
---
Powered by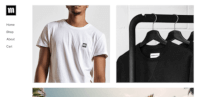 Create your own unique website with customizable templates.